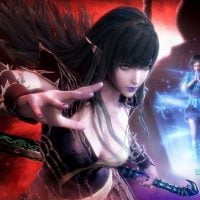 Kurina Official
Kurina Official Fansub Also known As Kurina Sub. We are a freelance translator of Donghua to English. If you like our work please help us by sharing our site KURINA.ME to your relatives, friends, and colleagues or give a donation to us so we can continue to provide this service.
List of Our Donghua Projects:
No
Project Names:
Status
1
Stellar Transformation, Xingchen Bian, Legend Of Immortal, 星辰变 S1 (EN-ID) S2 (EN)
Completed
2
Wu Geng Ji Season 2, (EN) Episode 38-42
Completed
3
Soul Land S2 (EN)
Ongoing
4
Wu Geng Ji S3 (EN)
Completed
5
Swallowed Star (Tunshi Xingkong) 吞噬星空

(EN)

Ongoing
6
Hero Return Yingxiong Zai Lin (EN)
Ongoing
7
Peerless Martial Spirit 绝世武魂 (EN) Ep 01-09
Dropped
8
Core Sense (Xin Jue) 芯觉 (EN)
Ongoing
9
Scumbag System (EN)
Completed
10
Wonderland Season 4 万界仙踪 第4季 (EN)
Ongoing
11
A Record of a Mortal's Journey to Immortality (EN)
Ongoing
12
Yuan Long 元龙 (EN)
Completed
13
Reversal Dimension: The Rise of AI (EN)
Completed
14
Xi Xing Ji (The Westward) 西行纪 (EN)
Completed
15
Wonderland Season 3 万界仙踪 第三季 (EN)
Completed
16
Martial Master (Wu Shen Zhu Zai) 武神主宰 (EN) Ep 01-60
Dropped
17
Mu Wang Zhi Wang: You Du Zhan (EN)
Completed
18
Tales of Demons and Gods Season 4 (EN)
Completed
19
Wan Jie Chun Qiu (EN)
Completed
20
Snow Eagle Lord's Adventures (EN)
Completed
Official Website And Youtube Channel: Kurina.ME, https://www.youtube.com/c/KurinaOfficiall.