Video Not Working? Clear Browser Cache. Reload 3x. Use Chrome or Firefox or Read FAQ for Help!
L.O.R.D: Legend of Ravaging Dynasties 2016
Loading advertisement...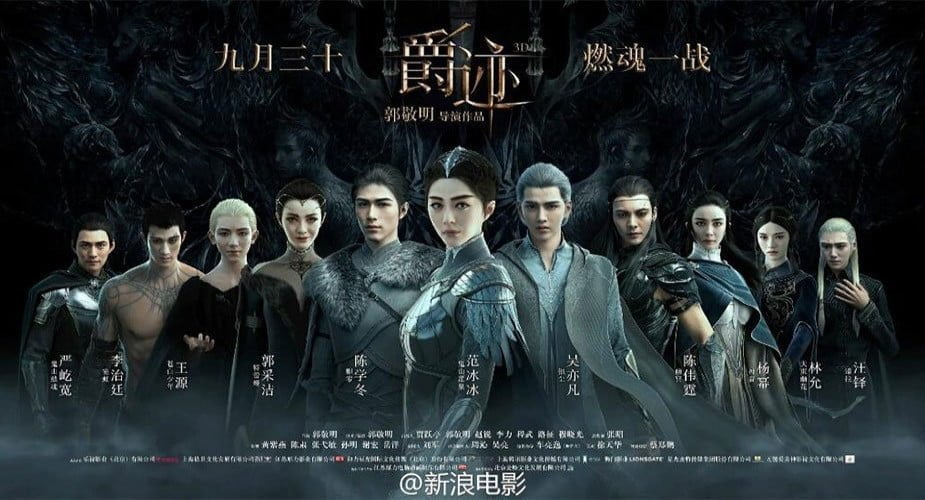 Up next
Soul Land Episode 29 Season 2 Eng Sub Indo
Cancel
I Dislike This
Un-Dislike
Dislike
Please enter your reasons.
Error!! please try again later.
Many thanks for your report.
You have already reported this video.
Please login to report.
L.O.R.D: Legend of Ravaging Dynasties 2016
L.O.R.D: Legend of Ravaging Dynasties 2016
Watch Chinese Animation Movie L.O.R.D: Legend of Ravaging Dynasties 2016 English Sub. The Odin Mainland is separated into four countries, in each life a group of soul masters protecting their county with their soul powers. The most powerful seven of them are known as Noble Lords. The story begins in the water origin, the Aslan Empire.
Qi Ling (Cheney Chen) has been a busboy in an inn since young and subconsciously tamed a legendary soul beast, Ice Fang in a battle between soul masters. Yin Chen (Kris Wu) came on orders of the Silver Priest (Roy Wang) to take him in as his disciple. With his help, Qi Ling heads to the Grave of the Souls to seek his soul weapon, yet as he couldn't sit still like how his lord instructed him; he enters the Grave of the Souls with Tianshu You Hua (Lin Yun) and Guishan Lian Quan (Fan Bingbing). Qi Ling thus becomes embroiled in the upcoming storm; a battle of soul powers between the lords.
At the very same time, another conspiracy that has long been in the works within the Aslan Empire is gradually revealing itself. While searching for Qi Ling, Yin Chen found out that his master, the former 1st lord Gilgamesh may still be living, and thus risked his everything to begin the search of his previous master. At the same time, the killing lords You Ming (William Chan) and Thalia (Amber Kuo) received the silver priest's orders to kill Guishan Lian Quan and her brother, Guishen Feng Hun (Yan Yikuan). A battle between the lords and disciples, in a fight for truth and honor, thus ensues.
Donghua Movie Info.
| | |
| --- | --- |
| Other Names: | L.O.R.D: Legend of Ravaging Dynasties, 冷血狂宴, Jueji, 爵迹 |
| Producers: | Tencent Picture |
| Country: | China |
| Type: | Movie |
| Director: | Guo Jingming |
| Release: | 2016 |
| Genres: | Action, Adventure, Comedy, Historical, Super Power, Demons, Drama, Fantasy |
| | |
| --- | --- |
| Version | Server |
| EN HD1080 | G-drive | Fembed | V-Stream |
| EN HD720p | G-drive | Fembed | V-Stream |
| EN HD480p | G-drive | Fembed | V-Stream |
| ID HD1080p | G-drive | Fembed | V-Stream |
| ID HD720p | G-drive | Fembed | V-Stream |
| ID HD480p | G-drive | Fembed | V-Stream |