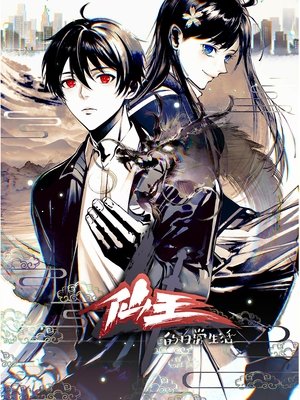 The Daily Life of the Immortal King
仙王的日常生活
Overview
As a cultivation genius who has achieved a new realm every two years since he was a year old, Wang Ling is a near-invincible existence with prowess far beyond his control. But now that he's sixteen, he faces his greatest battle yet – Senior High School. With one challenge after another popping up, his plans for a low-key high school life seem further and further away…
Cast
Yin Long
Gu Jiangshan
Jin Xian
Seasons

Specials
Season 1
Season 2

Season 3

Season 4
Fairy King's Daily Life Season 3 仙王的日常生活 第3季.
Watch Online Donghua Chinese Anime Fairy King's Daily Life Season 3, Xian Wang De Ri Chang Sheng Huo S3 Season, 仙王的日常生活 第3季. The Daily Life of the Immortal King Season 3 is free to watch. Third season of Xian Wang de Richang Shenghuo.
The young man does not care about the money, fairy art, magic weapon, and fame that ordinary people seek. Regardless of the admiration of the magnificent Sun Rong, the slaughter of Yingliu's top killer, and the uninterrupted parents' unstoppability, he could not stop his pursuit of simple noodles. Either eating crispy noodles, or on the way to the crispy noodles shop.
Donghua Info.
| | |
| --- | --- |
| Other Names: | Fairy King's Daily Life Season 3, Daily Life of Xian Wang 3, The Daily Life of the Immortal King Season 3, Xian Wang De Ri Chang Sheng Huo Season 3, 仙王的日常生活 第三季 |
| Producers: | Bili Bili |
| Country: | China |
| Episodes: | 6; Season 2;  Season 1 |
| Status: | Ongoing |
| Release: | Sep 30, 2022 |
| Genres: | Actions, Adventure, Magic, Romance, Comedy |