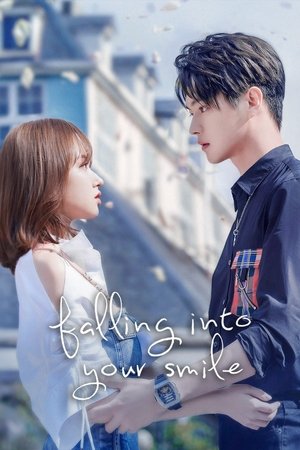 Falling Into Your Smile
你微笑时很美
Overview
Student Tong Yao makes two vows: to never be in a relationship with someone in the same field and to make up for the Chinese League of Legends.When Tong Yao earns her spot as the first formal female player in China's professional league, she catches the attention of an elite team captain. Facing doubts and inconveniences, she meets each challenge with her own persistence and her teammates' support.After much effort, what will become of her vows? Will she stand on the world stage to make up for six years of regret? Will she avoid a romantic entanglement within the e-sports world?Adapted from the novel You're Beautiful When You Smile by Qing Mei.
Cast
Xu Kai

Zeawo
Seasons

Season 1
Falling Into Your Smile 你微笑时很美 (2021)
Watch Online Chinese Tv Series Falling Into Your Smile, 你微笑时很美 (2021). In the ultra-competitive world of e-sports, the all-male ZGDX OPL team is second to none. Armies of adoring female fans follow the team wherever it goes. But when one of the team's stars players suffers a hand injury, the tall, handsome, and notoriously hard-to-please ZGDX captain Lu Si Cheng will not be rushed into choosing a replacement.
The petite, lollipop-loving Tong Yao, meanwhile, is a budding amateur gamer – obsessed with OPL. Her skills are exceptional, but she is of the firm belief that in the male-dominated world of pro gaming, love is a big no-no – even though her own ex-boyfriend was a gamer. When the ZGDX team manager learns of her skills, he contacts her, thinking that recruiting her as the scene's first female player will help score a major PR coup. Lu Si Cheng is dismissive of her initially but eventually agrees to accept her as a substitute – a move that polarizes the team's fanbase. But as they start to get to know one another better, could a closer bond begin to form between them?
Adapted from the web novel "You're Beautiful When You Smile" (你微笑时很美) by Qing Mei (青浼)
tags: E-sports, Bickering Couple, Height Difference, Teamwork, Gamer, Kind Male Lead, Steamy Kiss, Male Chases Female First, Strong Female Lead, E-sport Industry
Donghua Movie Info.
| | |
| --- | --- |
| Other Names: | You Are Beautiful When Smiling, You're Beautiful When You Smile, Ni Wei Xiao Shi Hen Mei, Nei Mei Siu Si Han Mei, 你微笑時很美 |
| Producers: | Tencent |
| Country: | China |
| Director: | Qiu Zhong Wei |
| Actors: | Xu Kai, Cheng Xiao, Zhai Xiaowen, Zeawo |
| Release: | 2021 |
| Genres: | Action, Game, Comedy, Romance, Life, Youth |