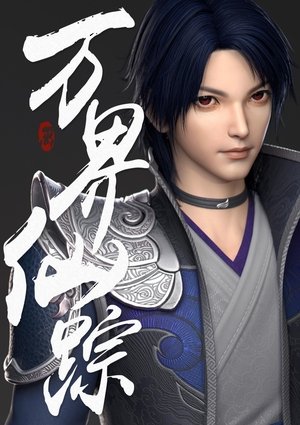 万界仙踪
Cast
Wei Zhong
Seasons
Season 1
Season 2
Season 3

Season 4
Wonderland Season 4 Wan Jie Xian Zong 万界仙踪 第4季
Watch Online Chinese Anime Wonderland Season 4, Wan Jie Xian Zong 4th Season,  万界仙踪 第4季. After the family meeting, Yan was killed by Ye Xingyun on the road to escape, and the strength of the Yanwu family plummeted. 
Xuan Ming family is eager to move, kidnapping Ye Xueyun wants to take the opportunity to show off with the Qing Yu family, but was discovered by Ye Xingyun in the secrets of Ning Cheng. Finally, Ye Xingyun personally went to the Xuan Ming dungeon, not only rescued Ye Xueyun but also found it by chance. On Wonderland S4 the gods lost for many years – the feather of the blackbird. 
The feather of the mysterious bird caused the vision of heaven and earth, and the secret world of Tongtian was once again in the world. The forces of all parties gathered in Ningcheng. At the end, who will receive the peerless treasures in the tomb of Tongtian. Watch now Wonderland S3 on Kurina Official.
Source: Myanimelist
Donghua Info.
| | |
| --- | --- |
| Other Names: | Wanjie Xianzong 4th Season, The Wonderland of Ten Thousand 4th Season, 万界仙踪 第4季 |
| Producers: | Tencent, Ruo Hong Culture |
| Country: | China |
| Episodes: | 176 (S1-S4) |
| Status: | Ongoing |
| Release: | Sep 14, 2020 |
| Genres: | Actions, Adventure, Historical, Magic, Romance, Martial Arts, Fantasy |