Video Not Working? Clear Browser Cache. Reload 3x. Use Chrome or Firefox or Read FAQ for Help!
The Yin Yang Master (2021)
Loading advertisement...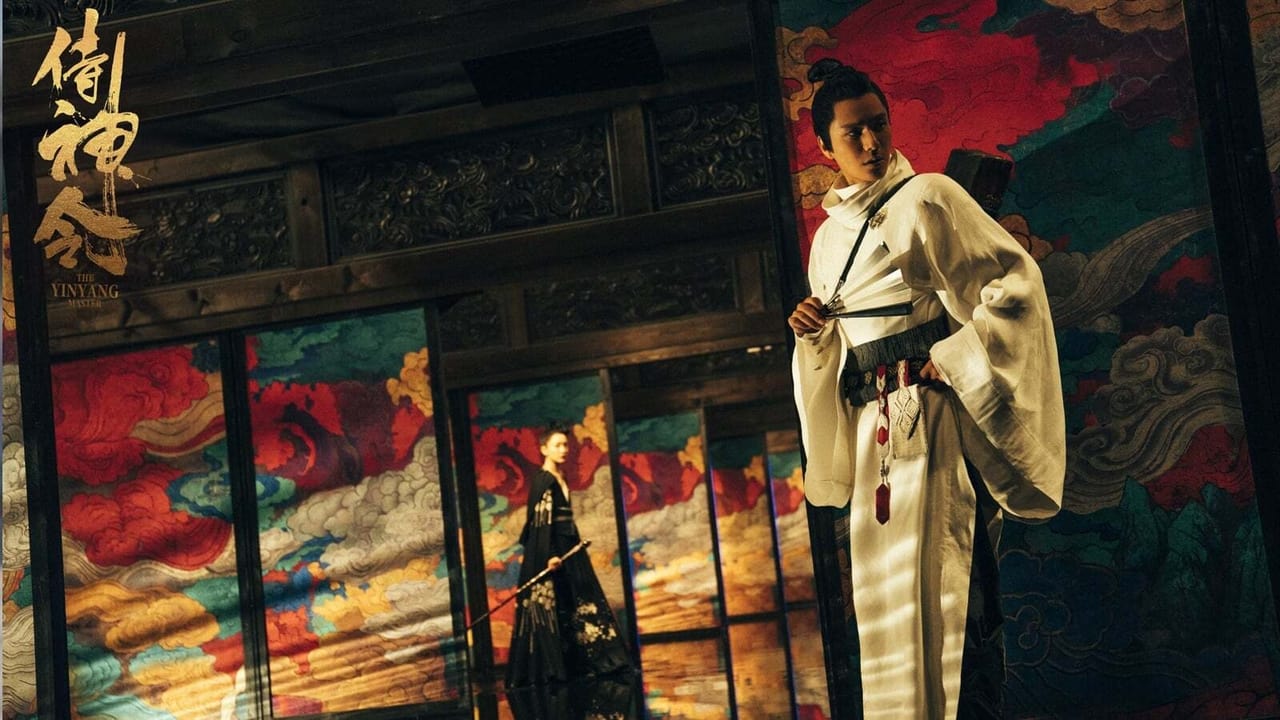 Up next
Battle Through The Heavens S5 Episode 68
Cancel
I Dislike This
Un-Dislike
Dislike
Please enter your reasons.
Error!! please try again later.
Many thanks for your report.
You have already reported this video.
Please login to report.
The Yin Yang Master (2021)
Overview
The world is on the verge of a devastating war with monsters who are coming to retrieve the Scaling Stone. Yin Yang Master Qingming's life is in danger and he travels to different worlds to prepare for the upcoming assaults. On his journey, Qingming finds that the key to all the calamities is embracing his hybrid identity of both human and monster.
Cast
Chen Kun

Zhou Xun

William Chan Wai-Ting
Qu Chuxiao
Wang Likun

Shen Yue
Wang Zixuan

Wu Xinzun

Liu Wenhuan
Crew

Li Weiran
Chang Chia-lu
The Yin Yang Master (2021)
Watch Donghua Chinese Movie The Yin Yang Master (2021), 侍神令, 阴阳师电影版, Shi Shen Ling, Yin Yang Shi Dian, Ying Ban Si San Ling, The Yinyang Master. Captain of the City Guard Yuan Boya is stripped of rank after the imperial tribute he was guarding is stolen. Unwilling to let things lie, he searches for the thieves, only to end up entering a mystical world of demons. Along the way, he becomes mixed up in a feud between Yinyang Master Qing Ming and the human and demon worlds.
Yuan Boya and Qing Ming go from mutual distaste to grudging respect. Eventually establishing an unbreakable bond between master and "familiar." The two work together to solve an old mystery and prove Qing Ming's innocence. While also unraveling a conspiracy to bring the Demon King back from the dead and destroy the human world. In the end, Yuan Boya become a respected hero, while Qing Ming makes a great sacrifice.
Adapting the phenomenal mobile game Onmyoji (Master of Yin and Yang) into a movie and series of the same name, CKF Pictures is bringing this magnificent Eastern fantasy world to the big screen
Genres: Action, Adventure, Fantasy, Romance, Supernatural, Historical, Martial Arts
Chinese Movie Info.
| | |
| --- | --- |
| Other Names: | 侍神令, 阴阳师电影版, Shi Shen Ling, Yin Yang Shi Dian, Ying Ban Si San Ling, The Yinyang Master |
| Producers: | Netflix |
| Country: | China |
| Type: | Movie |
| Director: | Li Weiran |
| Release: | 2021-02-12 |
| Genres: | Action, Adventure, Fantasy, Romance, Supernatural, Historical, Martial Arts |

| | |
| --- | --- |
| Version | Server |
| RAW HD1080p | Gdrive | Fembed | V-Stream |
| RAW HD720p | Gdrive | Fembed | V-Stream |
| EN HD1080p | Gdrive | Fembed | StreamSB |
| EN Subtitle |  SRT File | Fembed | StreamSB |
| ID Subtitle |  SRT File | Fembed | StreamSB |
| ID HD1080p | Gdrive | Fembed | V-Stream |
| ID HD720p | Gdrive | Fembed | V-Stream |
| ID HD480p | Gdrive | Fembed | V-Stream |