Video Not Working? Clear Browser Cache. Reload 3x. Use Chrome or Firefox or Read FAQ for Help!
The Yin-Yang Master: Dream of Eternity
Loading advertisement...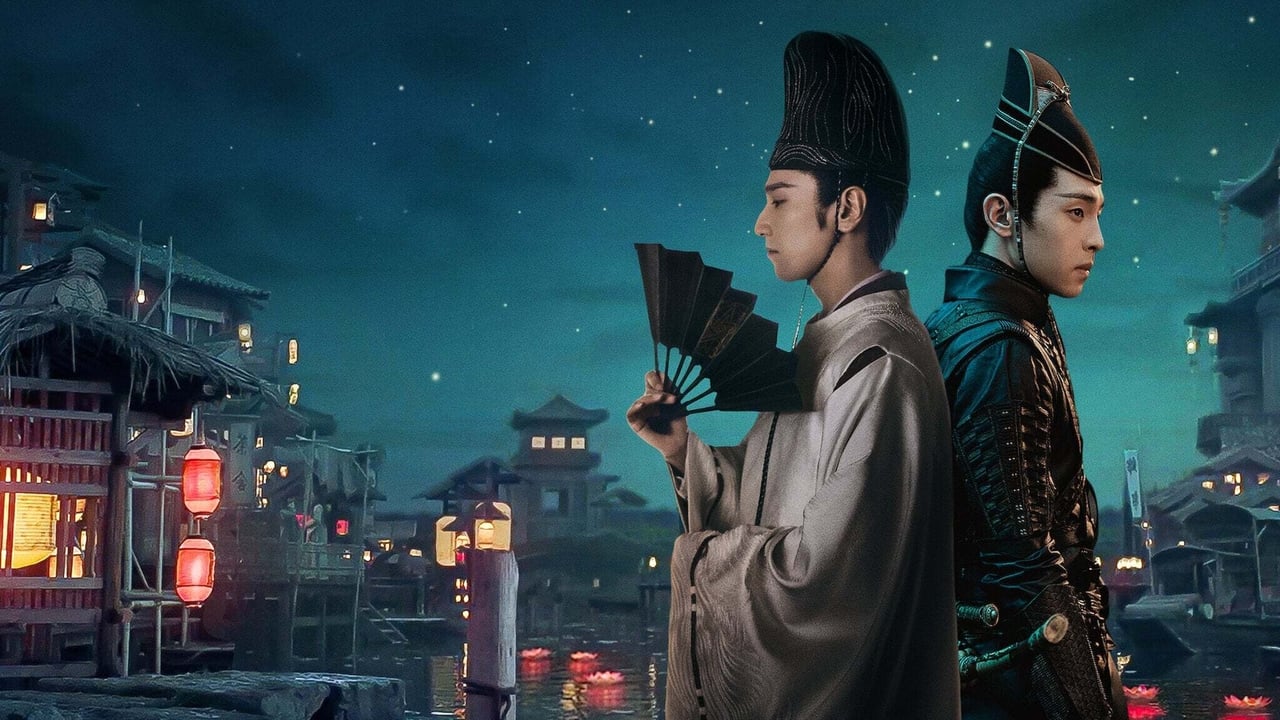 Up next
The Yin Yang Master (2021)
Cancel
I Dislike This
Un-Dislike
Dislike
Please enter your reasons.
Error!! please try again later.
Many thanks for your report.
You have already reported this video.
Please login to report.
The Yin-Yang Master: Dream of Eternity
The Yin-Yang Master: Dream of Eternity
晴雅集
Overview
Every few hundred years, the most powerful demon on earth—a snake demon—awakens, and the Yin-Yang Masters are summoned to the capital. Meanwhile, the Princess of the realm has her own plans, as she conspires to claim the demon's power.
Cast

Mark Chao

Deng Lun

Wang Ziwen
Wang Duo

Jessie Li
Xu Kaicheng

Sun Chenjun
Wang Qing

Jasper

Ju Xiaowen
Li Yusu

Li Sanshuai
Li Shengjia
Crew

Kenji Kawai
Baku Yumemakura
Guo Jingming
Guo Jingming
The Yin-Yang Master: Dream of Eternity (2020)
Watch the Donghua Chinese Movie The Yin-Yang Master: Dream of Eternity (2020), 晴雅集, Yin-Yang Master I, Qing Ya Ji, Ching A Jaap, Onmyoji, Onmyouji. Little Qing Ming had a hard time memorizing the protective spell. When complaining to his teacher he was asked a question about who in this world he wanted to protect, Qing Ming answered his mother. The teacher then asked Qing Ming to continue to remember that while still trying to practice. Qing Ming (Mark Chao) grows into a mature man. He asked the teacher; can he stop learning protective spells?
The teacher said that Qing Ming couldn't just attack without knowing how to defend. This young man looked confident and compared the Protective Spell to a spell that could make him move places. Sure enough, the teacher reacted by saying that Qing Ming was smart.
The Protective Mantra was the Yin-Yang Master's most basic and powerful technique. Anyone couldn't become a Yin-Yang Master if they didn't learn it, including Qing Ming. In the middle of the conversation between the teacher and student, suddenly a large, scaly monster approached the two of them. The teacher swiftly "sent" Qing Ming to another place while he tried to deal with him.
Genres: Action, Adventure, Fantasy, Romance, Supernatural, Historical, Martial Arts
Chinese Movie Info.
| | |
| --- | --- |
| Other Names: | 晴雅集, Yin-Yang Master I, Qing Ya Ji, Ching A Jaap, Onmyoji, Onmyouji |
| Producers: | Netflix |
| Country: | China |
| Type: | Movie |
| Director: | Edward Guo |
| Release: | 2020-12-24 |
| Genres: | Action, Adventure, Fantasy, Romance, Supernatural, Historical, Martial Arts |

| | |
| --- | --- |
| Version | Server |
| RAW HD1080p | Gdrive | Fembed | V-Stream |
| RAW HD720p | Gdrive | Fembed | V-Stream |
| EN HD1080p | Gdrive | Fembed | StreamSB |
| EN Subtitle |  SRT File | Fembed | StreamSB |
| ID Subtitle |  SRT File | Fembed | StreamSB |
| ID HD1080p | Gdrive | Fembed | V-Stream |
| ID HD720p | Gdrive | Fembed | V-Stream |
| ID HD480p | Gdrive | Fembed | V-Stream |