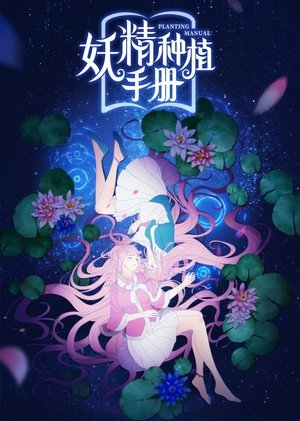 Demon Spirit Seed Manual
妖精种植手册
Cast
Zhang Biyu

Hao Xianghai

Yeqiao Yan

Nianru Shen
Seasons
Season 1
Planting Manual 妖精种植手册
Watch Online Chinese Anime Planting Manual, Fairy Planting Manual, Demon Spirit Seed Manual, Yaojing Zhongzhi Shouce, 妖精种植手册. The story focuses on Yuan Ding, a teenage otaku who ends up transported to another world and forced into a life as a gardener. As a gardener, he discovers he can cultivate Demon Spirit Seeds which grow into beautiful demons. How could he not want to grow them all!?
Yuan Ding, an otaku who runs away from home, is not good at crowded places and crosses the Doya continent on the way to Akihabara. Because it is a waste wood without magic power and vigor, it has become a gardener who manages the garden of Shuoyue College, and the power of the fairy is awakened by unsealing the fairy's seeds.
The first time he faced a succubus, he was sucked up by Mo Fei because of his broken seal. Mo Fei sacrificed the life of the succubus, and the gardener was resurrected. During the resurrection, the gardener not only absorbed the succubus and the succubus-bearing woman of water attributes, but Mo Fei was also mingling with the gardener. Therefore, the gardener combines the fairy tree, the water of the woman, and the succubus, and has the water and wood Extreme talent of attributes, with the seductive ability of succubus.
In previous lives, fairy and fairy manuals were created, and everything was done by whatever means. In order to create a fairy, countless people lost their lives. So many fairies want to avenge the gardener.
The qualification is extremely high, and the test crystal has burst. As an otaku, he has a serious collecting habit, so he wants to gather all the fairies. Now, after drinking the holy medicine prepared by Baiji, the physical strength is level seven and the magic strength is level five.
Donghua Info.
| | |
| --- | --- |
| Other Names: | Planting Manual, Fairy Planting Manual, Demon Spirit Seed Manual, Yaojing Zhongzhi Shouce, 妖精种植手册 |
| Producers: | Tencent, DAZUI |
| Country: | China |
| Episodes: | 14 |
| Status: | Ongoing |
| Release: | Jan 17, 2020, to? |
| Genres: | Actions, Adventure, Magic, Romance, Fantasy |